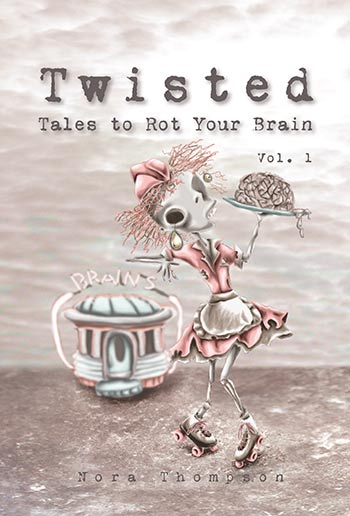 I've been an artist all my life, and I never dreamed I would cross over into writing, but here I am.
I've written a fun collection of short stories called Twisted: Tales to Rot Your Brain Vol. 1, geared toward middle grade readers and up. The book has received thumbs up reviews from Publishers Weekly, Midwest Book Review and Kirkus Reviews. Kirkus even picked the book for their Indie Spotlight. Here's what PW had to say:
"Just the thing for readers who aren't scared of the dark—or for those who are and like it." –Publishers Weekly
Nope. Not kidding.